Welcome to our library and resource centre
Take the time to investigate the links in the left column.
Keep up-to-date with all the latest additions to our collections: new fiction, adult fiction, recreational non- fiction and new resources for teaching and learning.
Learn the essentials on preparing a bibliography and try out the bibliography generators which will help you breeze through preparing your bibliography online.
You may access a number of great sites from the  useful links tab such as local, national and international news via the Grenfell Record and Sydney Morning Herald: and for your reference needs, try our school library catalogue My Library, World Book Online, and the Grenfell Public Library site.  Access the HSC Online site from here as well.
---
Harper Lee 1926-2016
With the news of the death Harper Lee, it's a good time to re-visit, or indeed read for the first time, To Kill a Mockingbird. This slim novel, considered by many to be the greatest of the 20th century,  tells two stories:  a universal story of racial prejudice and injustice; and the joys of small-town life with its assortment of eccentric characters, both seen through the eyes of a young child. Funny, touching, beautifully written – borrow the hard copy or loan it from our elibrary now.
---
 

 

 

 

 

Book of the month

Take three girls
by Cath Crowley, Simmone Howell and Fiona Wood

This raw and funny novel is the much-anticipated collaboration between three beloved Australian YA authors: Cath Crowley, Fiona Wood and Simmone Howell. The story follows three girls as they struggle to claim their own identities amid high school politics, romantic feelings and looming decisions about The Future. When they are grouped together for a wellness class at their elite high school, these outwardly different girls discover they have more in common than appears and form a meaningful bond.

Quiet, sensible Kate is tempted to throw her life plan out the window in order to pursue a career making experimental music. Passionate, fiery Clem feels consumed by her swim-team persona and longs for romance. And cool, cashed-up Ady wants to be more creative than her A-level status and current group of friends allow. I enjoyed how distinct these three voices were: we moved between their stories and perspectives. Readers who love books that feature a cast of characters and focus on female friendship – such as Jaclyn Moriarty's Finding Cassie Crazy or Siobhan Curham's The Moonlight Dreamers – will find much to love here.

Crowley, Wood and Howell have created an utterly authentic high school in St. Hilda's, from the coded language used by the students, to the ways that invisible social structures impose on their interactions with one another. The three narrators are also linked in part due to the existence of a website that shares gossip, true and not, about the students at a select group of private schools – including St. Hilda's. Each of our three girls is targeted by PSST (or Private Schools Secrets Tracker) in turn, and eventually they unite to bring it down. That this disgusting website feels so true-to-life is both a credit to the authors, and deeply depressing. Seeing Kate, Clem and Ady work to destroy it was a true joy.

 

 

 

 

 

 

Author of the Month 
Rebecca Johnson

This month's featured author is Rebecca Johnson. author of the acclaimed series Vet Cadets. 

Rebecca Johnson is an author, part-time primary school science teacher and mother of two.  She believes her love of telling stories actually began right back in high school, inspired by hearing, then repeating, a good joke. She went on to become a teacher and has now written over 100 books. Rebecca regularly visits schools in around Australia, presenting writing workshops to inspire children of all ages to read and write. Her past experience as a wildlife carer has given her an extra insight into the behaviour of our native animals, giving her fiction stories a taste of realism. Rebecca won 2015 Prime Minister's Prize for Teaching Science.

Rebecca began writing for Steve Parish in 2000 when she came up with an idea for a series of fiction books using his photos.  The books have gone on to sell more than three million copies.

Rebecca visits schools and festivals to conduct a number of different styles of workshops.  The strategies she uses to write are quite different to most other authors but very well suited to the many different ability levels and styles that exist in all classrooms.  Both advanced and reluctant writers are inspired to write and are then guided through the writing process in a non-threatening, exciting process. 

Rebecca teaches science three days per week to primary school age children as a specialist science teacher, a job she loves and feels very passionate about. Together with the help of her teaching partner and the school's 'Green Team', they have developed over two acres of gardens containing native, endangered and indigenous plant species and grow vegetables to sell each week. Rebecca received the 2010 Peter Doherty Award for Excellence in Science Teaching. Rebecca has six chooks, two guinea pigs and a dog and her husband has a horse.
NSW Premier's Reading Challenge
Will you take up the challenge this year? Click on NSW Premier's Reading Challenge to update your reading log. Have a chat with previous challengers Hannah, Kate and Bryce to get some tips.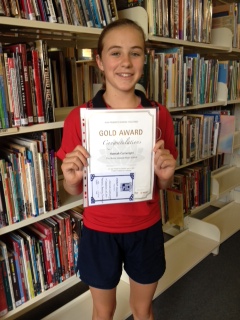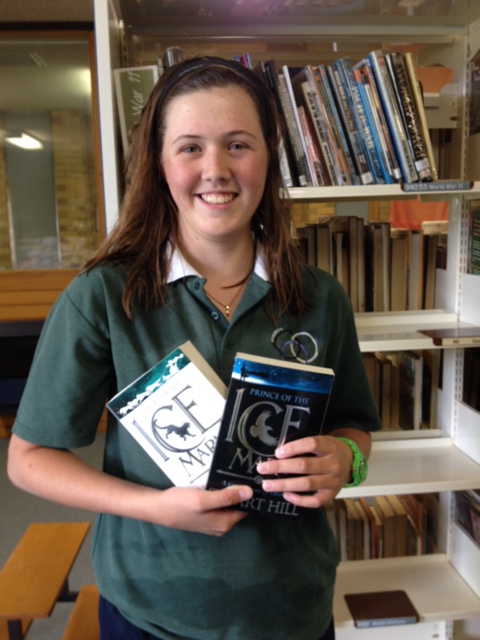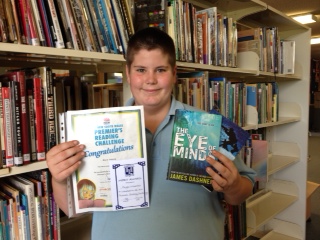 Use fasdofidfdnk jfkldjfkljUse

Recreational reading and games

During second lunch Monday, Tuesday, Thursday and Friday, relax and enjoy browsing through our range of magazines or perhaps challenge a friend to a mindbending game. Don't forget that magazines are available for loan.

HelpHsdfdsfdf
 

Street Machine

Street Machine is the country's biggest selling car magazine. Combining great photography with coverage of the Australian car scene and in-depth technical features.

 

 

Girlfriend

A mix of entertainment, fashion, beauty, advice and lifestyle articles. The magazine has been involved in campaigns such as  Girlfriend Bans Bullying; Self Respect which encourages readers to be themselves and develop self-confidence, and Girlfriend Goes Green which informs readers of the effects of global warming and how to help slow it.

 

 

Better Homes and Gardens

Better Homes and Gardens focuses on interests relating to architecture, home decor, cooking, gardening, craft, healthy living and entertaining.

 

 

 

 

Cosmos

Cosmos presents the exciting world of science in a way that everyone can enjoy, with beautiful pictures and clear explanations of the latest developments. Discover the universe around you and what makes it tick!

 

Inside sport

NRL, AFL, Rugby, cricket, tennis, golf, extreme ... lawn bowls? No matter what your passion, Inside Sport informs and entertains. Passionate sports fans know that the magazine gives them "the story behind the story".

 

 

Techlife

The magazine's regular content consists of computer hardware and software reviews and previews, technology news and opinion articles, technical how-to guides, and a 'help station' feature where the magazine's contributors provide answers to technical queries from readers. Be quick to grab Techlife before Mr Vidler gets it ....

 

Wheels

Australia's only general interest motoring magazine from which car enthusiasts get their news, reviews and motor sport updates.

 

 

Power Farming (quarterly)

Power Farming magazine is the recognised leader for editorial content on tractors, tele-handlers, harvesters, sprayers, grain handling equipment, hay and silage equipment, minimum till seeding rigs, cultivators, GPS systems, unmanned aerial vehicles, 4WD utes and trays, ATV's, farm bikes. pumps, generators and irrigation equipment.


 

 

MAD 

MAD magazine is still lampooning your favourite TV shows, satirising popular movies and lambasting popular junk culture. With over 50 years of experience in the field of satire, you'd think these idiots would know better! MAD Classics showcases all your old favourites, plus some new surprises, in full, glorious colour. Spy Vs Spy, The Lighter Side, Sergio's MAD Look at, Fold-Ins, Don Martin, Classic Movies and TV Shows plus Advertising all get the MAD treatment.

 

 

Mania

The hottest kids' mag in Australia for boys aged 7-15!!  Mania is cheeky, cool and in the know - just like our readers! Kids love reading  Mania to keep up to date with what's hot in gaming, movies, music, celebrities and the latest toy releases.  Mania also features fun fiction, jokes, pets, comics and sport. Every issue of  Mania is full of interactive competitions, challenging puzzles and interesting and funny stories – a magazine that keeps kids entertained all month long!